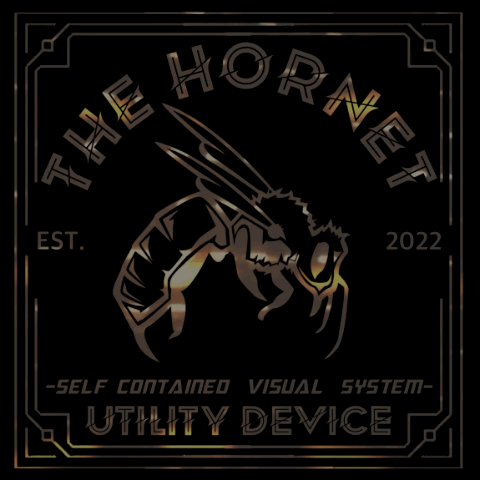 Nicholas Lawrence Presents
THE HORNET
$29.95
The Hornet Gimmicks give you the ability to visually Transpose, Vanish, Appear, Restore and even Teleport small objects in a blink! ….. all while showing your hands completely empty!! WHAT?!
A SHORTER DESCRIPTION IS WHAT IT CANT DO!
 (No sleeves, Reels, Threads or Fragile materials)
2 Gimmicks are included, The Hornet can be setup and used in different ways, this gives you more options when choosing your performing style.
Handmade by Nicholas Lawrence
They're durable and will last for years!!
 W H A T S    I N    T H E    B O X ?

• 2   Hornet Gimmicks
• Additional Materials
• 30 Minute Tutorial 
Coin Fly - One coin routine where the coin visually and impossibly jumps from hand to hand, cleanly showing both hands and only one coin! The coin can be examined before and after, No switch.
The Flash - Restore a torn corner from a signed card in the most visual way possible. The card can be examined before and after, No switch. 
ABC Gum - A chewed piece of gum and instantly restores into a brand new examinable piece.
+ Bonus Ideas & Applications
Besides the unique effects taught, These gimmicks will spice up the tricks you already have.. Bring New life to what you already perform!
ENDLESS POSSIBILITIES! 
The Hornet is ideal for objects like…
Coins
Keys
AirPod
Torn corners
Soda pull tab
Gum/Candy
and many more.. 
The Hornet can be performed in many various environments but does has some restrictions. Perfect for social media!!