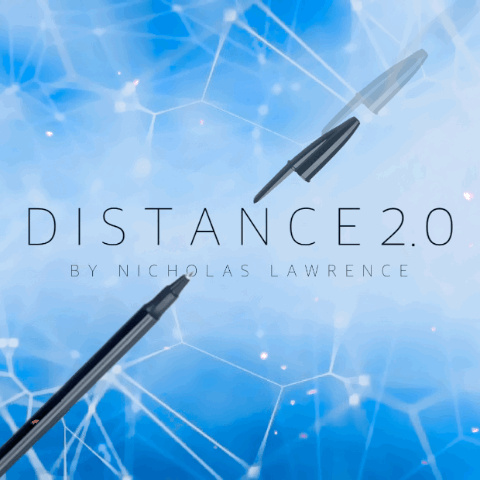 Nicholas Lawrence Presents
DISTANCE 2.0
$19.95 $29.95
 The Original Flying Pen Cap Effect.. Just Got Better!  
-A pen cap fly's through the air and cap's back onto the pen! Then have it examined! 

(Gimmicked Pen Included + 30 Minute Tutorial)
Pull out a pen, have it examined.. then teach your spectator a simple trick, hold the cap close to the pen then it snaps back to the pen..
Now.. this time you do it again but from a DISTANCE! Hold the cap and let go, it suddenly fly's through the air and re-cap's on to the pen from up to 3 feet away!
Immediately hand out the pen for examination without a Switch! No Sticky stuff or Fragile materials to break.. Repeat the effect, No Reset.
The gimmick is self contained and durable, perform with confidence! Nothing is attached to your body! 
BONUS: Learn the Original Distance
FREE DOMESTIC SHIPPING